Regular price
Sale price
Rs. 375.00
Unit price
per
Sale
Sold out
Our Piraharan Raaj Plus Pain Relief Oil comes with medicinal properties that provide relief from pain and soreness. In the making of this product, every step of the way, we have utilized the ancient knowledge of Ayurveda and the goodness of pure nature.
Ingredients

Rasna (Pluchera laneolata), Eranda (Ricinus communis),  Aswagandha (Withania somnifera),  Manjistha (Rubia cordifolia),  Berela (Sida cordifolia),  Haridra (Curcuma longa),  Rasun (Allium sativum),  Kulattahakalai (Dolichos biflorus),  Datura (Datura metel),  Eucalyptus
Benefits In

Our Piraharan Raaj Plus oil is beneficial in cases of joint pain (shoulder, knee, ankle), back pain, neck pain, muscle stiffness, muscle pull, frozen shoulder, tennis elbow & osteoarthritis.
How to use

Apply Piraharan Raaj Plus oil on the affected area and massage gently for a few minutes. After massage cover the area with a dry cloth or as directed by the physician. 
Shipping

Free delivery on prepaid orders

Shipping in 7-14 days
Return policy

We offer you complete peace of mind while ordering at Raaj Ayurvedic Pharmacy – you can return all items within 14 days along with receipt of goods*
View full details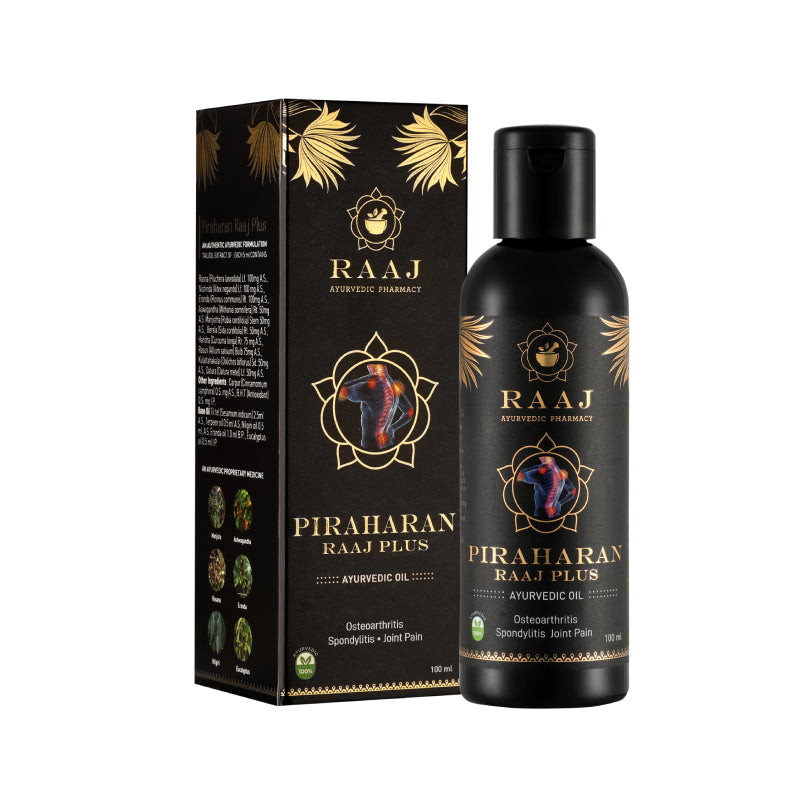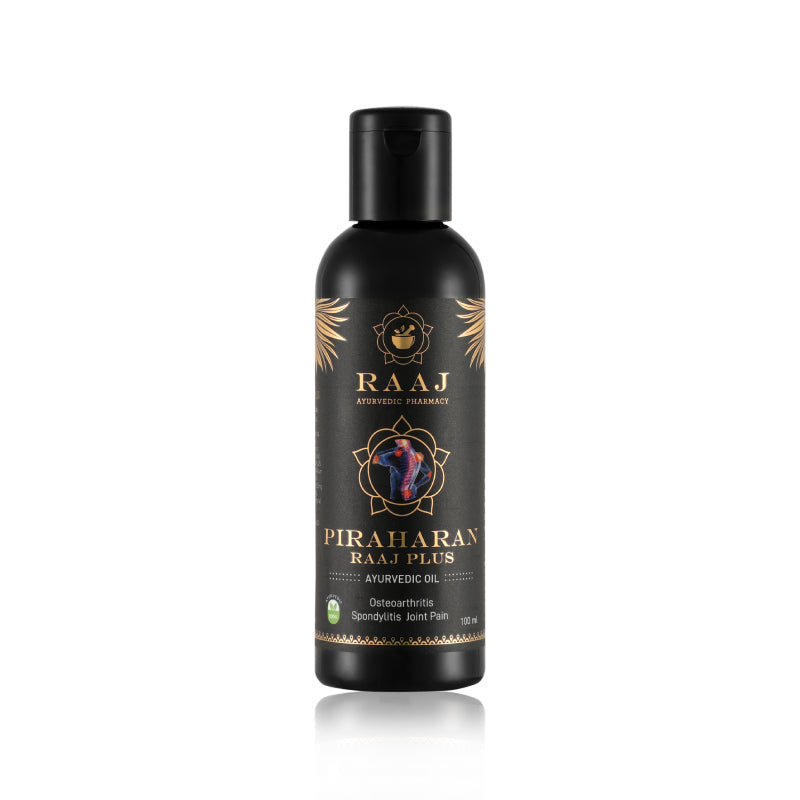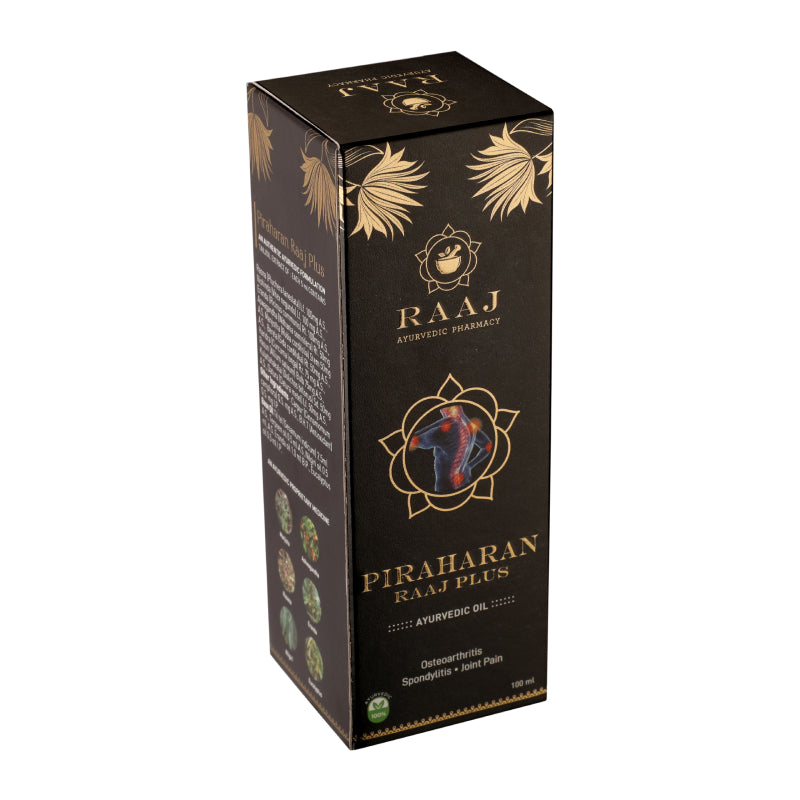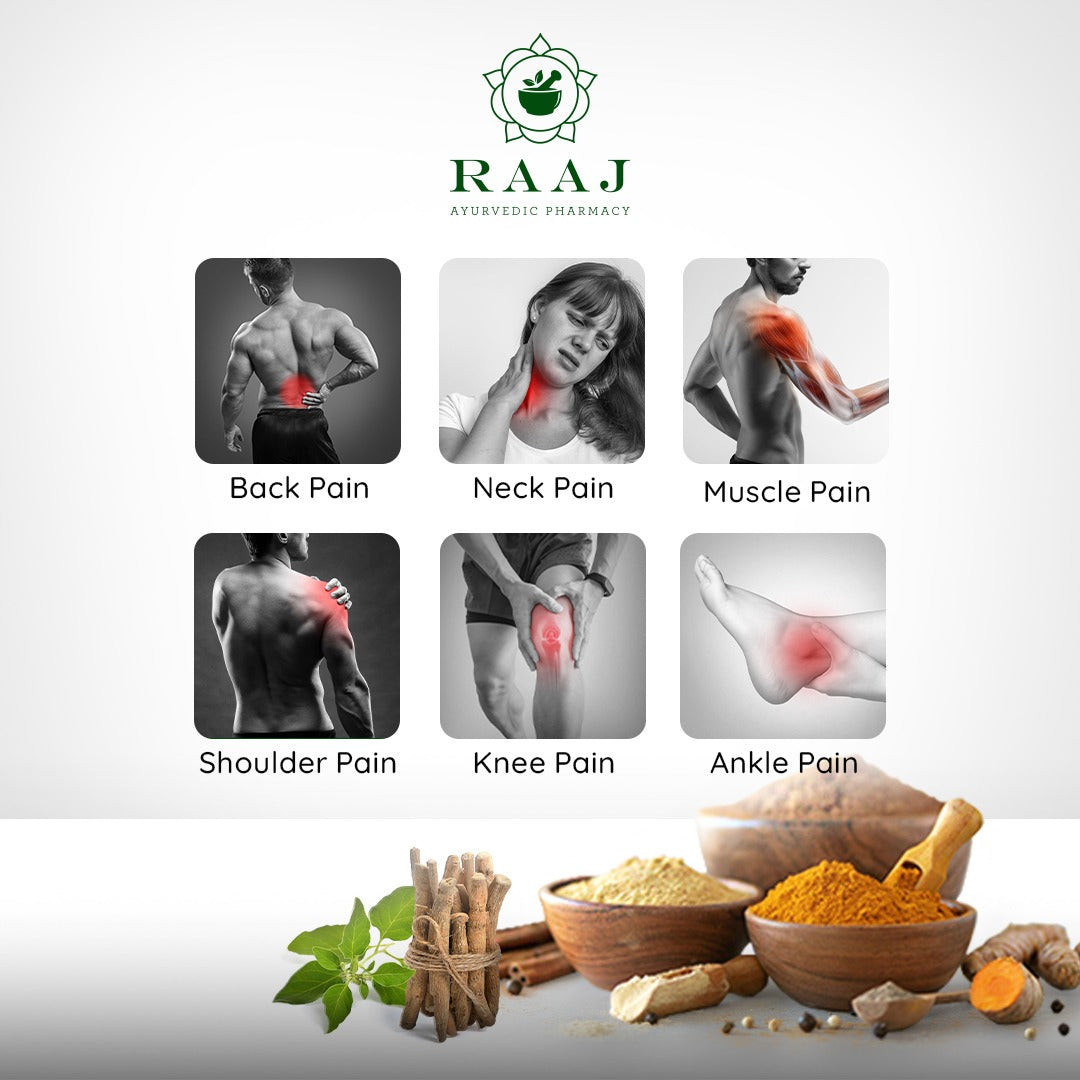 One Solution for your Joints & Muscle Pain
Unlike quick fixes, Piraharan Raaj Plus ayurvedic pain relief oil helps in stimulating internal organs, which in turn promotes the self-healing of tissues, joints, bones, and cells. With easy application and no side effects, it is your go-to Ayurvedic massage therapy, wherever you go.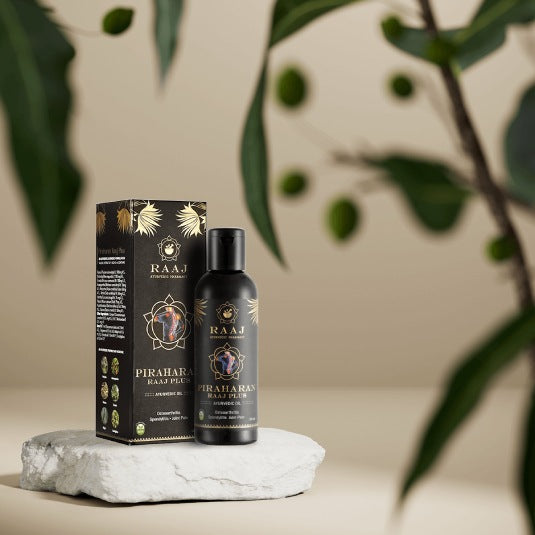 Why choose PIRAHARAN RAAJ PLUS OIL
Right from extracting the ingredients to packaging the product, we have ensured that Raaj Ayurvedic Pharmacy is a brand you can trust. With expert knowledge of many years and a deep understanding of modern stress, we have introduced a product that provides wellness.
Ingredients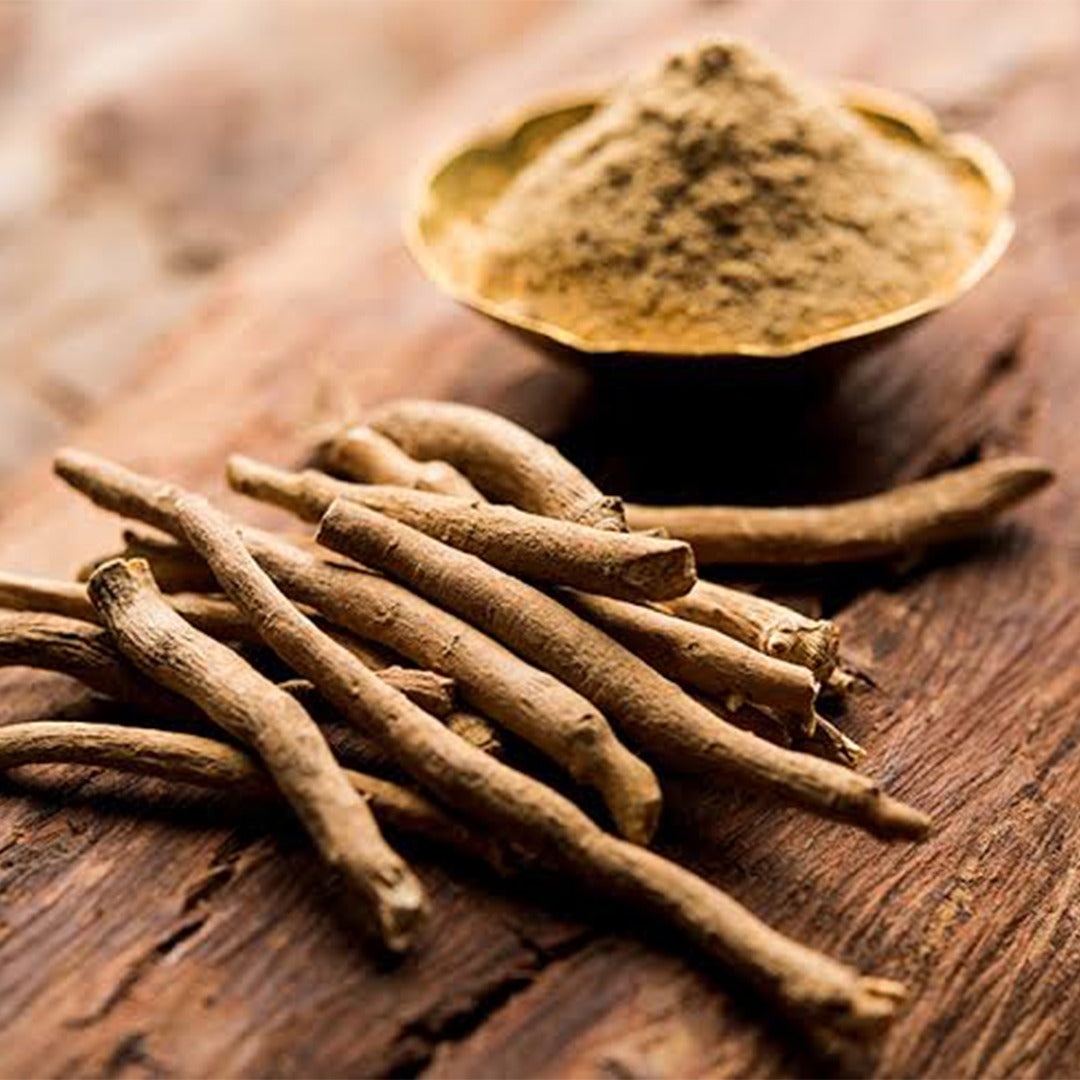 Ashwagandha effective in painful conditions
Ashwagandha has been proven for treating painful conditions such as osteoarthritis and rheumatism. Ashwagandha is effective in reducing inflammation and pain.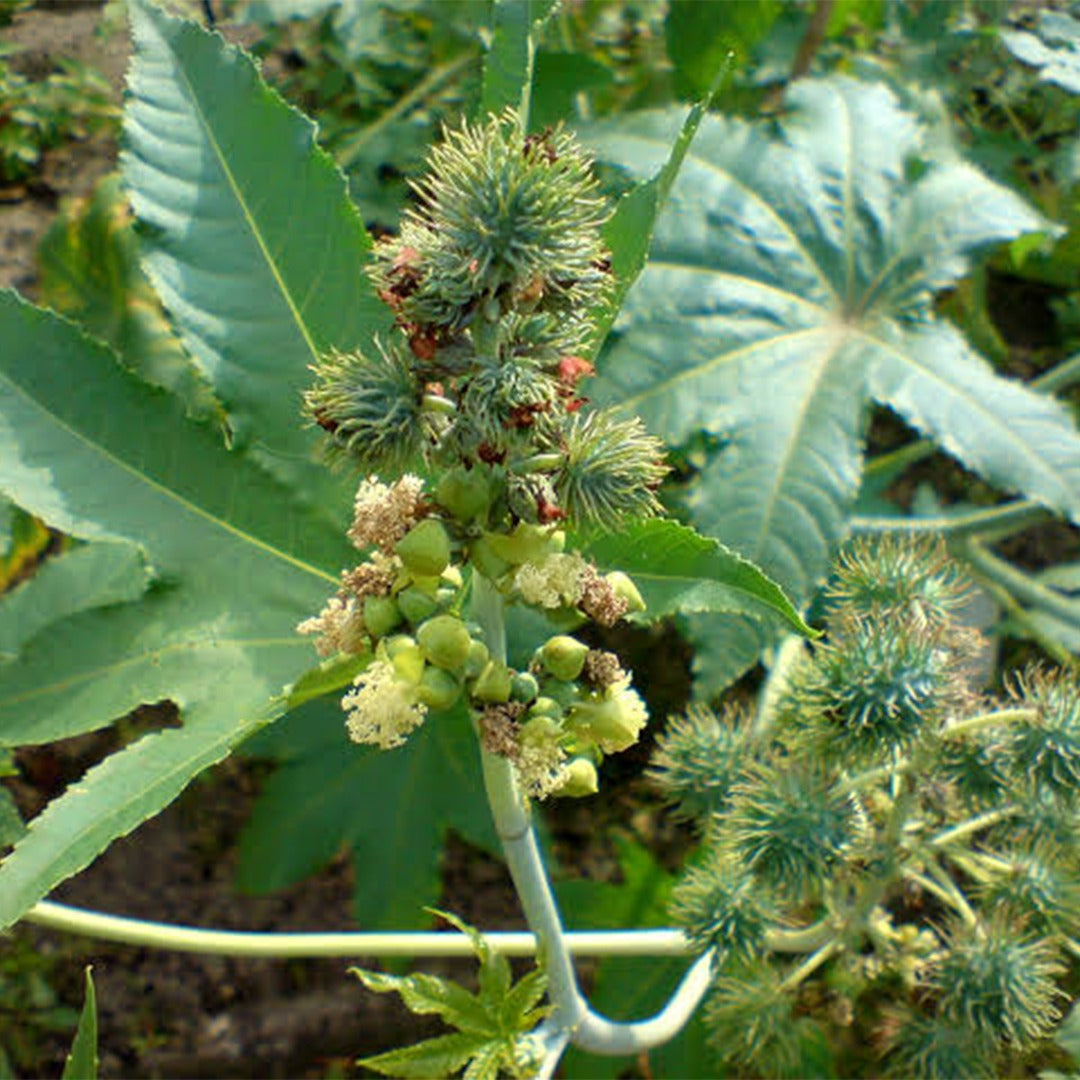 Castor to relieve stiffness and promotes movement
In Ayurveda, the roots of Eranda are used in the treatment of Amavata (rheumatism), Sotha (inflammation), Katisula (backache), and helps offering a solution for several kinds of diseases.
A commitment of purity